This is the third in a trilogy of interviews on the current commercial photography which include Lydia Pang on Commissioning and Gem Fletcher.
Extracts included in this blog is from The Creative brief by Emma Bowkett, highlighted within quotations in italics. (Bowkett 2017)
Emma Bowketts Background
Emma Bowkett's interview confirms the shared background from the previous interviews in the corporate environment. She had a higher education, interned for a professional photographer, taught photography full-time at a UNI and did part-time work at the magazines where she wanted to work, before being hired as their director of photography. As in the case of Pang and Fletcher, she shares how they work collaboratively and how she is responsible for matching photographers with assignments.
Who she hires at a magazine or newspaper.
What tickled my interest is how Bowkett seem to find balance in the tension between "the most important thing about her job to be building up relationships with photographers, and gaining an understanding of their practice" , "The supporting of emerging talent", "often work with graduates who are still developing." and " sourcing new talent and photo series." Looking at FT weekend magazine I can see how the variety of photographic interpretations affected the covers and the stories.
She also source photographers she admires (Photojournalisticlinks, 2019)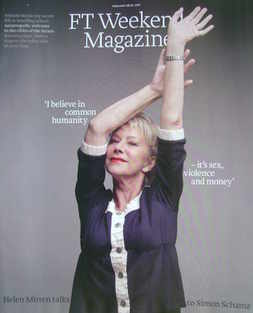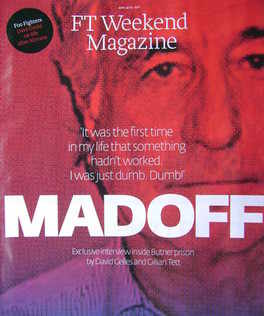 Bowkett provide what Freeman refer to as ideal assignments, where the commissioner pair a photographer to an assignment and a in-house assistant from the magazine and the photographer "allowed to define the story, which in turn shapes the visual identity of the magazine". There seem to be some trust in the ability of the photographer to complete the task. Therefore she may be looking for photographers with proven track record and a distinctive visual language and style that matches the assignment. But she will also give opportunities to emerging talent
How does she find her photographers?
When asked this question in another interview with photojournalistlinks she replied "Galleries, social media sites, magazines, blogs, agents, recommendations. I try to see two photographers' books a week because I like talking to photographers about their personal projects face to face when I can. Attending private views, talks, and events are a good way to meet new photographers and build relationships " (Photojournalisticlinks, 2019)
What she expect from a photographer and their pitch.
Bowkett prefer conceptual thinking photographers. and advises that the photographer do their homework to first "recognise and understand the type of work that the publication showcases and then it is up to them to show how their own work would be a good fit within that context/aesthetic."
She is very specific how a pitch should look like." A pitch should be emailed, a PDF or selection of around 10 pictures if the project is complete, and a concise description of what it is about. There should be a link to a website and contact details. If it's a photographer introduction, similar rules apply "
Bowkett also advise that a prospective photographer use social media but curate their work carefully. I assume she means that it should contain fewer but high quality work representative of the photographers distinctive visual language.
If you have your stuff together she invites you to email her, She will first look at your social media sites and decide if and when she engages.
Looking at interviews with Art Directors and other industry it is a clear way of understanding how they work and how one should approach them. It is also very important to do your homework and assess whether you are a fit before you start.
Reference
Bowkett, E, Creative Brief Emma Bowkett 2017, 1854 Media, London.
Lathigra, K. (2019). Emma Bowkett. [image] Available at: https://pjlinks.files.wordpress.com/2012/05/emma-bowkett.jpg [Accessed 24 Oct. 2019].
Photojournalisticlinks. (2019). Photo Editor of the Month: Emma Bowkett of FT Weekend Magazine. [online] Available at: https://photojournalismlinks.com/2012/05/30/photo-editor-of-the-month-emma-bowkett-of-ft-weekend-magazine/ [Accessed 25 Oct. 2019].